January 27 – March 3, 2018 Exhibitions
Opening Reception, Saturday, January 27, 2018, 7 – 9PM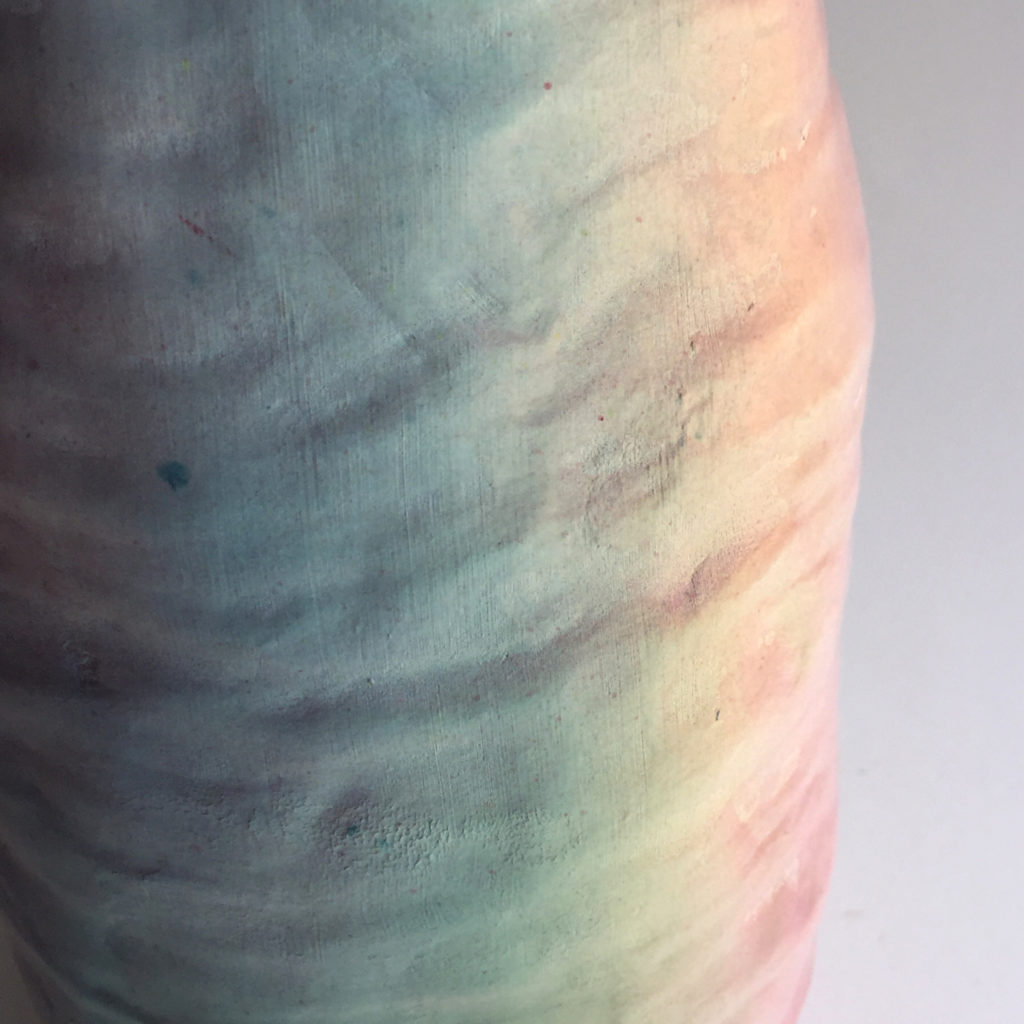 Finding new ways to see yourself. | Angel Oloshove
Window BOX
Representation and self-reflection are key to knowing your true self. There are aspects of each person that are subtle and sometimes hidden. We sometimes look to others to reflect back the things we do not inherently see in ourselves.
When the notion of "self" is subverted and taken into a new context there is the possibility of being set free from implied social constructs on one's identity. If our self-image was reflected in different modes, how would we function as individuals in society? If the filter of contemporary culture was wiped away, what would we be left with? What can be seen at the core of oneself?
This installation of abstracted mirrors bring in experimental surfaces allowing the viewer to see their own reflection in the work, in hopes of finding new ways of seeing themselves and the opening of a window to newly intimate possibilities.
Angel Oloshove (b. 1981, Temperance, MI) studied painting at California College of the Arts. She worked in graphic design and toy development in Tokyo, for six years.
Her work often experiments with painterly glazes to express feelings of transcendental experiences through form and color. She has balance a fine art practice of sculptural ceramics as well has her own line of functional design pottery stocked in design boutiques throughout the United States.
Her exhibition Floating Worlds was selected as a Critic's Pick for the April 2015 issue of ArtForum. In 2015, she was named one of "Ten Modern Ceramists Shaping the Future" by AnOther Magazine. Angel's ceramic designs and artworks were shown at the inaugural Texas Design Now at the Contemporary Arts Museum Houston. In 2017, she was invited to have a solo exhibition at the Elizabet Ney Museum (Austin, TX). She has also exhibited at Gallery Hanahou (New York), Front St. Gallery (Oakland, CA), and several arts institutions across Japan.
She was a finalist for the 2015 Houston Artadia Award, was a nominee for the 2016 and 2017 Joan Mitchell Foundation grant and is a current resident artist at the Houston Center for Contemporary Craft. She is represented by Uprise Art in New York, NY.