March 18 – April 22, 2017 Exhibitions
Opening Reception, Saturday, March 18, 2017, 7 – 9 PM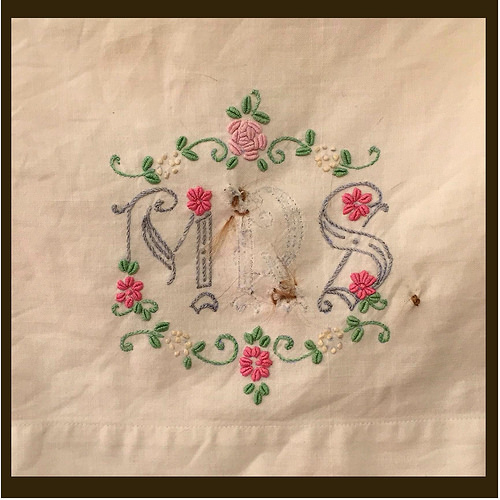 Soliloquy | Jill Bedgood
Downstairs Front BOX
Soliloquy contemplates the ebb and flow of existence. Reflecting on personal events from Bedgood's recent past informs the art, such as loss of relationships and death of a sibling, illness and medical intervention, caregiving and restorative mending. An individual's response to life is a human response, the personal is socio-political.
A few objects in the installation Soliloquy are pieces from the past that are re-contextualized, examining Bedgood's art practice and how life fragments are carried forward but conceptually altered. Objects in close proximity create multi-layered interpretations, similar to words in literature. Melding the two create a contemporary discourse or visual poem.
Bedgood's grandmothers taught her how to embroider. Using hair instead of thread references Victorian hair jewelry and corsages, created as love tokens or memorialization, as in "Passive Passion" and "Cautious Desire." "Mrs. Ms." uses a vintage family pillowcase made by a female ancestor, as a wedding present. After removing the "r", Bedgood mended the tears with hair; she sometimes uses her own. Absence is indicated, family perspectives inherently embedded. The lineage of activity, not just object, is of interest and importance to Bedgood.
Jill Bedgood creates multi-media art that reflects her questioning of the duality of human nature. She received a BFA in painting & art history from LSU-Baton Rouge, MFA in mixed media from U-Texas at Austin. Grants include Visiting Artist Residencies at American Academy in Rome and Rockefeller Foundation's Center, Bellagio, Italy. Other grants include New Forms Regional Initiatives Grant, funded by Rockefeller & Warhol Foundation, & NEA; a MAAA/NEA Award in Sculpture, and Art Matters. She has been a fellow at MacDowell Colony and Virginia Center for the Creative Arts.
Recent solo exhibitions include Soliloquy at Austin College, Sherman, TX, 2016, and Fort Worth Art Center, 2015, and Book of Hours: Intervention at Blue Star Contemporary-San Antonio, Hanover College-Indiana, and Utah Museum of Contemporary Art. 2016 group exhibitions include: Mrs. Ms. and Passive Passion at Houston Center for Contemporary Crafts, and deliver us from evil at Holocaust Museum Houston. She has exhibited work at the Austin Museum of Art, San Antonio Museum of Art, alternative spaces in the U.S. Reviews include the New York Times, The New Art Examiner, High Performance, Sculpture, Art Lies, CNN on line, NPR. Bedgood has an extensive history of involvement with art in the public realm.